Subsidiaries and Associates
Subsidiaries and Associates
Most of our Subsidiaries and affiliates started out as start-ups created in AICL and have become wildly successful in their own right leading to highly profitable investments for AICL.



Abuja Property & Development Company (APDC) is a property development company providing Construction, Real estate development, Consultancy and facilities management services. The company was formerly the property division of the erstwhile Abuja Investments and Property Development Company (AIPDC) now Abuja Investment Company Limited, (AICL). A restructuring of AIPDC in 2006 resulted in the Property division being spun into a full fledge property development and facilities management company, now APDC, as a wholly owned subsidiary of Abuja Investments Company Ltd (AICL)

Abuja Urban Mass Transport Company
Abuja Urban Mass Transport Company Limited (AUMTCO) was established by the then Ministry of Federal Capital Territory now the Federal Capital Territory Administration (FCTA) in 1984 as Abuja Service (ABS) and later registered on 13th November, 1989 as Abuja Urban Mass Transport Company Limited, under the Companies and Allied Matters Act 1990. They are part of the Abuja Investments Company Limited; Group. AUMTCO operates a comprehensive Intra City Bus Service in the Federal Capital Territory. Their Mission is to provide the best value – for money and safest, most reliable scheduled and Bus hire service in Nigeria.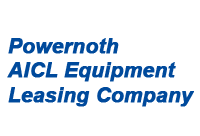 PowerNoth/AICL Equipment Leasing Co
In partnership with the Abuja Environmental Protection Agency (AEPB), AICL has made huge investments in this sector especially in the provision of waste disposal trucks through the incorporation of PowerNoth AICL Equipment Leasing Company for the clearance of waste from the city center.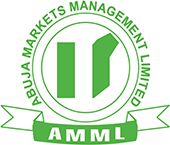 Abuja Markets Management Limited, (AMML) is a subsidiary of Abuja Investment Company Limited (AICL) incorporated in August 2004 with an initial paid up share capital of N10 Million and given the mandate to take over the management of markets and neighborhood centers/shopping complexes hitherto under the control of FCT Markets Management Committee. AMML is the result of the search for a permanent solution to the problem that has bedeviled the administration and management of retail market system in the FCT.